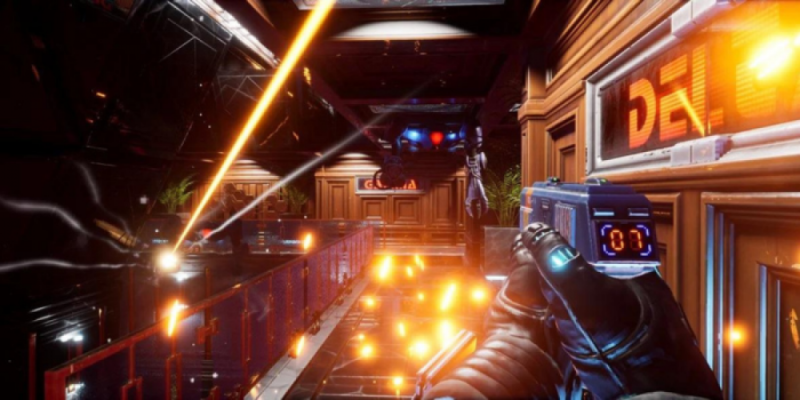 System Shock Revived: Remastered Edition Strikes Gold, PC Release Date Revealed
After years of anticipation, Nightdive Studios' remastered version of the classic game "System Shock" has finally gone gold, indicating that the game is now complete and ready for distribution. The announcement was accompanied by the revelation of the release date for the PC version, exciting fans who have been eagerly waiting for this cult classic's return.
Initially released in 1994, the original "System Shock" was a groundbreaking game that combined elements of first-person shooters, role-playing games, and survival horror. It's innovative gameplay and immersive storytelling captivated audiences and solidified its place in gaming history. The remastered edition, under development since 2016, aims to modernize the game while staying true to its roots, featuring updated graphics, voice acting, and other improvements.
The road to completion has not been without its challenges, as the project experienced delays and setbacks. Nightdive Studios underwent a change in direction during development, shifting from a complete reimagining of the game to a more faithful remaster. The team also faced financial difficulties, leading to a temporary pause in production. Despite these obstacles, the studio persevered, and their hard work has finally paid off.
Now that "System Shock: Remastered Edition" has gone gold, fans can officially mark their calendars for the PC release date set for May 30, 2023. Nightdive Studios' dedication to bringing this beloved game back to life has been a labor of love, and the gaming community is eagerly anticipating the opportunity to once again step into the shoes of the hacker protagonist and explore the dark, dystopian world of Citadel Station. With the hype surrounding the game's imminent release, it is clear that the legacy of "System Shock" is still alive and well.