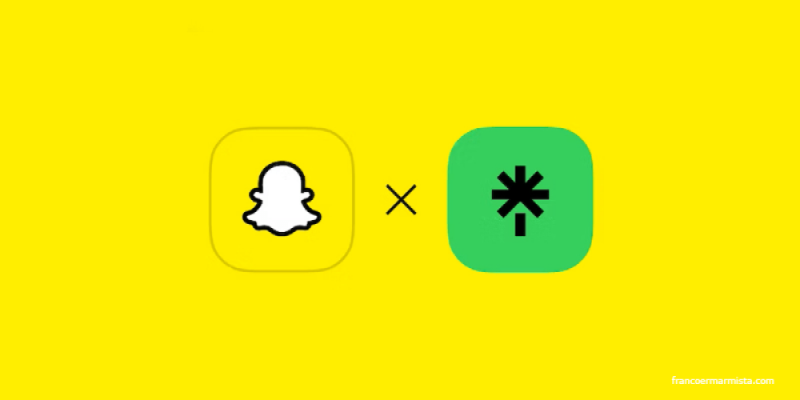 Snapchat Introduces Multiple Link Representation Feature in Partnership With Linktree
Photo-messaging platform Snapchat is broadening the scope for user representation within its app with a new feature rollout. This feature will facilitate Snapchat users to showcase multiple links on their profiles. These links could pertain to their professional work or direct audience to their identities across other apps. In order to furnish this facility, Snapchat has collaboratively joined hands with Linktree.
This innovative move is designed to offer potent visibility and a versatile identity showcase for users within the Snapchat realm. The timing of this feature couldn't have been more strategic as Snapchat continues to enjoy its elevated popularity in various global segments such as India.
Partnering with Linktree is instrumental in this pursuit. For those unfamiliar, Linktree serves as a digital resource that allows individuals to collate various links related to their work and identities on one unified page. This makes for an organized system where the profile audience can access different aspects of the user footprint from one central hub.
With the introduction of this feature, users can simply slot their Linktree address onto their Snapchat profiles. This would then provide an efficient single-tap gateway for followers to navigate through varied facets of the user's online representation, inclusive of personal web pages, portfolios, social network profiles, and much more at one go.
This amalgamation of NFTs into platforms like Snapchat signifies how evolving digital innovations are being knitted into popular forms of communication. It allows users to showcase their unique NFT collections alongside other components of their online identities, all under one accessible profile via Linktree on Snapchat.
In conclusion, the collaboration between Snapchat and Linktree represents a decisive stride towards empowering Snapchat users with enriching profiling capabilities right within the app interface. As officially announced by Linktree via Twitter, this initiative sets new benchmarks of synergistic cross-platform functionality for enhanced user experience.