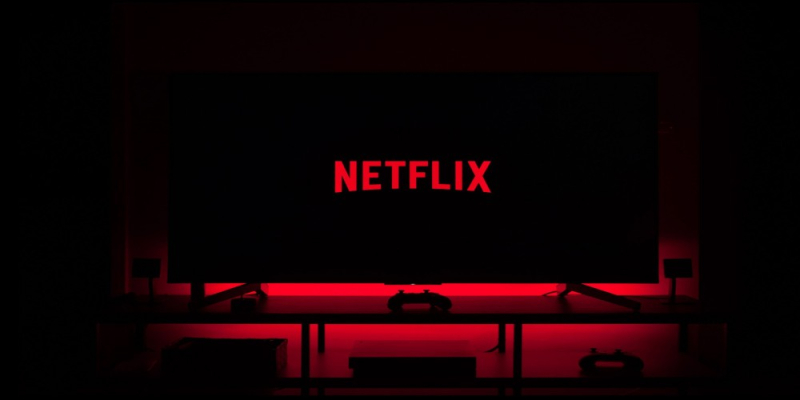 Decoding Netflix's Finest: Unveiling the Top 10 Best Movies On The Platform
Netflix, the leading streaming platform, has revolutionized the way we consume entertainment. It has a gargantuan library of movies from various genres and regions. This massive collection can sometimes make it challenging to decide what to watch. To help you navigate through this maze of choices, we have handpicked the top 10 best movies currently available on Netflix. Let's dive into the cinematic wonders that await you on this platform.
1. "The Irishman" (2019)
Directed by the legendary Martin Scorsese, "The Irishman" is a gangster epic that showcases the director's signature style. The film is a lengthy but rewarding watch, with a runtime of three-and-a-half hours.
"The Irishman" is a chronicle of the life of Frank Sheeran, a World War II veteran and a hitman for a crime syndicate. The film presents a deep, introspective look into organized crime, political rivalry, and the inner workings of the mafia. With superb performances by Robert De Niro, Al Pacino, and Joe Pesci, the film is a masterclass in acting. "The Irishman" is a thrilling ride into the underbelly of crime and politics, making it one of the best movies on Netflix.
2. "Marriage Story" (2019)
Intro: "Marriage Story" is a heart-wrenching drama directed by Noah Baumbach. The film presents an intimate and emotional exploration of a marriage falling apart.
The story revolves around a stage director (Adam Driver) and his actress wife (Scarlett Johansson) as they navigate a coast-to-coast divorce. With powerful performances and a deeply moving script, "Marriage Story" presents an honest portrayal of the complexities and raw emotions of a marital breakdown. The film's emotional depth and the actors' performances make it a must-watch.
3. "Roma" (2018)
"Roma," directed by Alfonso Cuarón, is a semi-autobiographical take on the director's upbringing in Mexico City. The film is a visual masterpiece known for its breathtaking cinematography and immersive storytelling.
"Roma" follows the life of a live-in housekeeper of a middle-class family. The film is a poignant narrative of domestic strife and social hierarchy amidst the political turmoil of the 1970s. With its beautiful black-and-white visuals and compelling narrative, "Roma" is a cinematic gem that is sure to leave a lasting impression.
4. "The Trial of the Chicago 7" (2020)
This Aaron Sorkin-directed drama is based on the infamous 1969 trial of seven men charged with conspiracy and incitement to riot at the 1968 Democratic National Convention.
The movie brilliantly portrays the tension and political unrest of the era, with powerful performances from its ensemble cast, including Eddie Redmayne, Sacha Baron Cohen, and Yahya Abdul-Mateen II. "The Trial of the Chicago 7" combines historical drama with courtroom theatrics, making for a compelling watch.
5. "The Social Dilemma" (2020)
"The Social Dilemma" is a thought-provoking documentary-drama hybrid that presents a grim picture of the impact of social networking.
The film explores the dangerous human impact of social networking, with tech experts sounding the alarm on their own creations. It sheds light on how social media manipulates human psychology to influence our behavior. This eye-opening documentary is a must-watch for anyone seeking to understand the implications of the digital age.
6. "Django Unchained" (2012)
Directed by Quentin Tarantino, "Django Unchained" is a thrilling mixture of western and blaxploitation genres, with a generous dose of Tarantino's trademark violence.
The film follows Django (Jamie Foxx), a slave who teams up with a bounty hunter (Christoph Waltz) to rescue his wife from a brutal plantation owner (Leonardo DiCaprio). With its sharp dialogue, unforgettable performances, and intense action scenes, "Django Unchained" is a gripping watch.
7. "Bird Box" (2018)
"Bird Box" is a post-apocalyptic thriller directed by Susanne Bier, featuring an intriguing premise and a gripping performance by Sandra Bullock.
The film revolves around a mysterious force that decimates the world's population - the only certainty is that if you see it, you die. As survivors navigate the world blindfolded, "Bird Box" builds suspense and terror in a unique way, making it a stand out in the horror-thriller genre.
8. "The Ballad of Buster Scruggs" (2018)
This anthology film from the Coen brothers is a collection of six short stories set in the Wild West.
Each story in "The Ballad of Buster Scruggs" explores a different aspect of frontier mythology, from quirky comedy to dark tragedy. The film's unique storytelling, stunning visuals, and memorable characters make it an enjoyable watch.
9. "Beasts of No Nation" (2015)
Directed by Cary Joji Fukunaga, "Beasts of No Nation" is a harrowing war drama that explores the horrors of child soldiers in Africa.
The film follows Agu, a child soldier fighting in a civil war in an unnamed African country. Idris Elba delivers a powerful performance as the ruthless commandant, and newcomer Abraham Attah is equally compelling as Agu. "Beasts of No Nation" is a poignant and heartbreaking look at the brutal realities of war.
10. "Okja" (2017)
"Okja" is a unique blend of adventure, comedy, and drama from visionary director Bong Joon Ho.
The film follows a young girl named Mija who risks everything to prevent a powerful, multi-national company from kidnapping her best friend — a massive animal named Okja. With its unique premise, "Okja" is a heartwarming tale about friendship and a sobering critique of corporate greed.
These movies, with their captivating narratives and outstanding performances, are bound to provide you with entertainment of the highest quality. So, grab your popcorn and dive into the cinematic universe of Netflix's finest offerings.